One of the best ways to show your love for the Yogi Misfit Sessions is to leave a review on iTunes. It helps other people discover the show, and helps us continue to bring on awesome guests.
Here's a handy guide on how to leave an iTunes review from your phone.
Step 1: Navigate to your Podcasts app.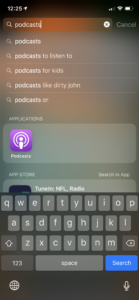 Step 2: Tap Search and type in Yogi Misfit Sessions.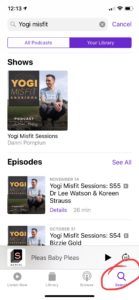 Step 3: Tap on the Yogi Misfit Sessions tile and scroll down until you see the Reviews section.
Step 4: In addition to tapping the stars to rate, tap on Write a Review.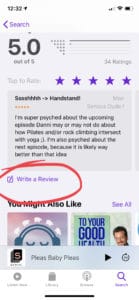 Step 5: Write your review! Note: You may be asked to log in with your Apple ID in order to leave a review.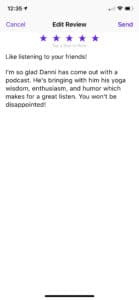 That's it! Thanks for your help.