PRACTICE AT HOME / PRACTICE ON THE GO / ANYTIME, ANYWHERE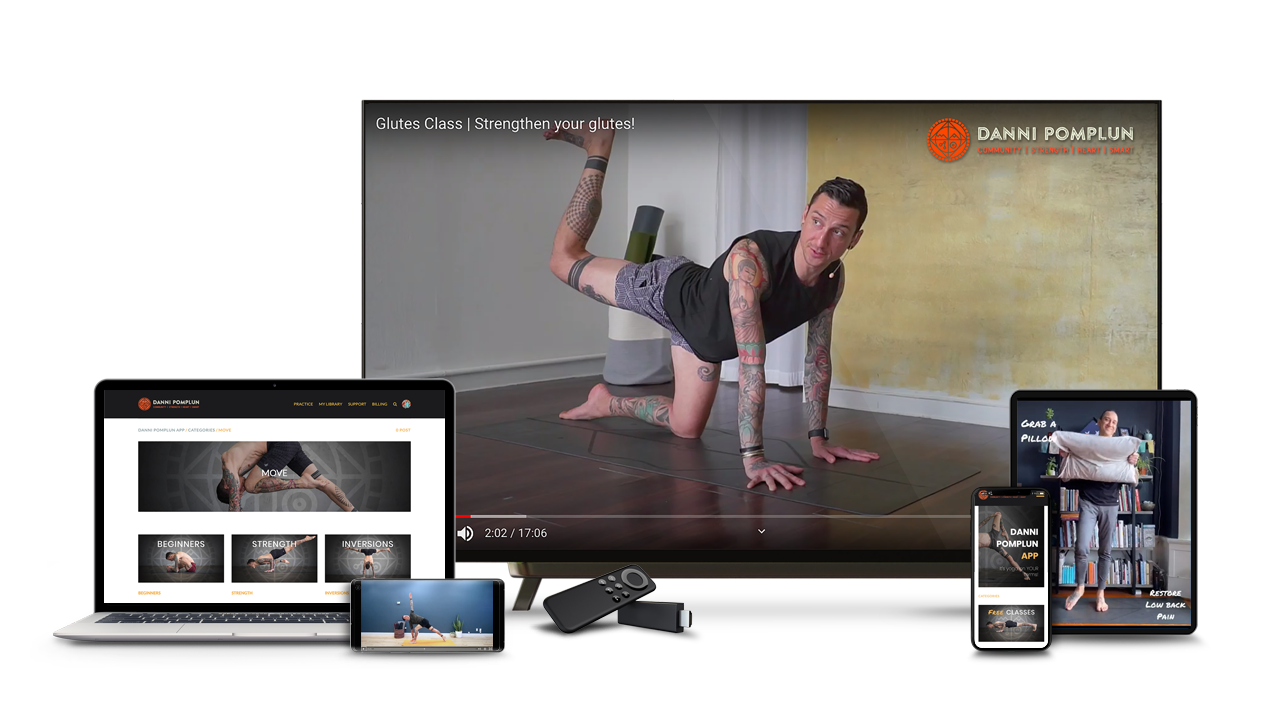 It's yoga on YOUR terms!
Be it your first time or the millionth time on a yoga mat, this app is for all yogis!
All classes are taught with clear instructions and modifications to meet you where you are.
New yogis welcomed!

ADVANCE YOUR PRACTICE FROM ANYWHERE
Multi-Day Courses designed to condition your mind and body. Elevate your home practice by taking classes from Danni. Practice anytime, anywhere!

GET INSPIRED
Receive Daily "Heart Fuel" inspirational messages to keep you vibing high. Don't have a lot of time? That's okay! You can get inspired in short bursts with classes as short as 10 minutes!

SPEND LESS ON MEMBERSHIPS
Taking classes at gyms and yoga studios can rack up! Save money by getting the same high quality intense classes Danni offers in the studio, but doing them at home!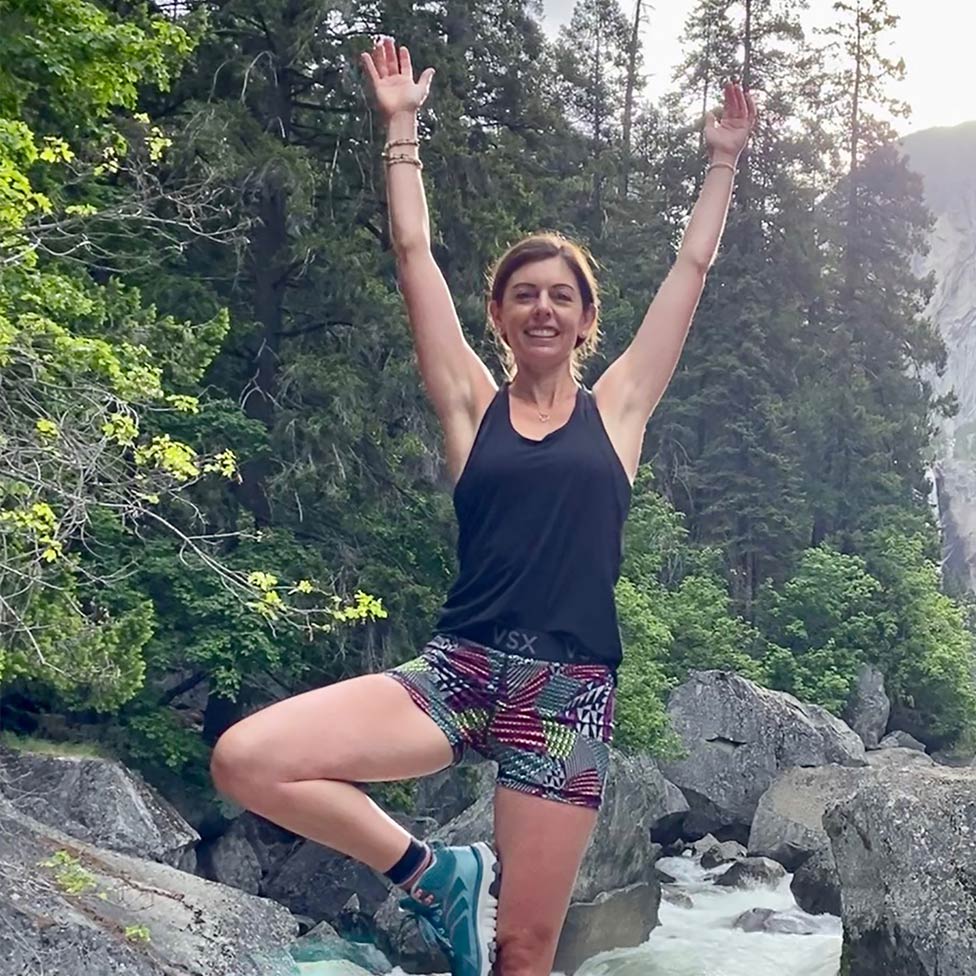 Danni has been my yoga teacher for years and his app is truly is the gift that keeps giving! What could be better than keeping Danni in your pocket on demand! He provides many different flow and sequence options to meet you where you're at – full length classes when you have the time, short sequences when traveling or in between wfh meetings, focus areas to release specific points of tension – and I can catch up on all his phenomenal podcasts. He frequently adds new material so there's always something new to look forward to! Danni provides the space to take care of yourself, mentally and physically, and breathe together on your own time.
FREQUENTLY ASKED QUESTIONS
Is this app free?
The Danni Pomplun Yoga App is free to download!
We have 10 FREE classes available + Daily Heart Fuel inspirational messages to keep you vibing high. The free classes range from supportive yin yoga practices to heart-pumping powerful vinyasa classes!
Want to unlock ALL OF THE GOODS?!
We have two subscription options:
$14.99/month
$89.99/year | 25% OFF
Sign up today and unsubscribe at any time!
I'm a complete newbie! Is this app going to work for me?
YES! The Danni Pomplun Yoga App has something for everyone. I've created beginner friendly classes as well as invite you to take any of the class making modifications that suit your practice.
How often are new classes added in the app?
New classes are added monthly. I am always creating new content to bring you the freshest content available. The best part is they'll magically appear when they're ready!
Can I track my progress?
You sure can! Your User Profile will help you keep track of your yoga journey. Plus the Daily Yoga Reminder is there to get you on your mat, ya know because sometimes you just need a nudge.
I have an already established advanced yoga practice. Will this app challenge me?
HELL YES IT WILL! I will offer next level classes as well as progressive yoga challenges throughout the year designed to expand your practice and badass level.
Will I need anything equipment?
The only thing you need is a some time and space to practice!
If you want to make your practice a little EXTRA, I recommend having:
A Yoga Mat
2 Yoga Blocks
Yoga Strap
If you can't get them, it's not the end of the world!
As long as you have a place to practice where you aren't slipping and can lay down, you'll be fine! For the blocks, you can use anything that brings the floor up to you for support or adds a little weight for those slow burn drills I've got in store for you! Do you have a belt, a tie, or rope hanging out in a closet? That can be used in place of a yoga strap!
If you plan on practicing regularly, I would suggest investing in some props as your budget allows. I promise you'll use them a ton.
BUT – Don't worry about going out and buying all the props to get started! You can start today!








MEET DANNI
GLOBAL YOGA INSTRUCTOR AND MISFIT
I consider myself a teacher who specializes in breaking down the elements of a vinyasa practice in an accessible, fun, and light-hearted way. My teaching philosophy is one that allows students to understand movements within their bodies at a functional level as opposed to having a standard, routine vinyasa practice. It is my hope that with each practice, students leave their mat with a stronger appreciation for what the body is capable of, how this practice goes off the mat beyond the physical asanas,  fosters an unwavering community when we move and breathe together, and how yoga is always there to support you at any time.
STAY CONNECTED WITH ME
Subscribe to my newsletter for updates and offerings to keep your practice fresh and uplifted.
As a thank you, I'll send you my FREE App with my favorite hip opening class!