Practice Online
Join me whenever the mood hits you in the comfort of your own home, the park, or wherever.
Practice Online
ARE YOU READY FOR MORE
YOGA IN YOUR LIFE?
Practice Online
ARE YOU READY FOR MORE YOGA IN YOUR LIFE?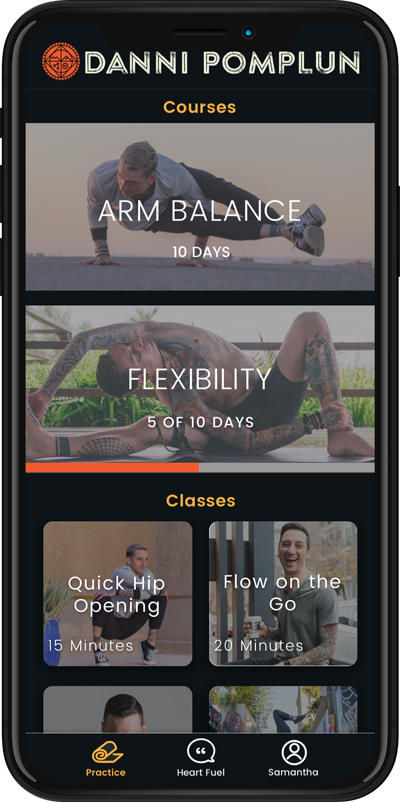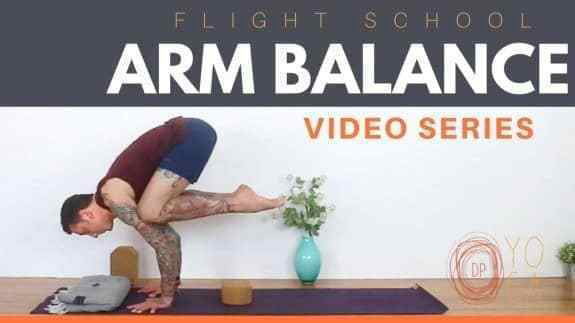 Flight School: An Arm Balances Video Series with Danni Pomplun
In this 5-part video series Danni Pomplun deconstructs some of the most popular arm balances in yoga.
Learn how to adequately prepare the body for flight and understand the body mechanics required for balancing. Fly into bakasana (crow), parsva bakasana (side crow), eka pada galavasana (flying pigeon), as well eka pada koundinyasana I & II (one legged arm balance). Solidify your ability to ground and center (and release fear!) in order to reach new heights.

Practice with me anywhere through my MoveWith digital studio. Get your energy flowing with my full body flows and core buster yoga classes, join my 10-day meditation program, or wind down with short meditations or relaxing yoga classes. I regularly release new classes so you'll never get bored!

In these video modules, I will not only talk you through the moves, but you get to see them in action, just as if you were in my class. Give the Hanuman Quickie a try, or the Full Body Flow for a longer session.

Head on over to my YouTube channel for some quick flows on the go, as well as tips for mastering arm balances, inversions, and backbends.
Sign up for the DP email newsletter. We'll let you know when new classes, workshops, and retreats are being added, so you'll never miss out! You'll get other exclusive special offers, discounts, and gifts, as well!
And don't worry, we'll never sell or give away your info to anyone!