300-HOUR TRAINING
San Francisco
300-HOUR TRAINING
San Francisco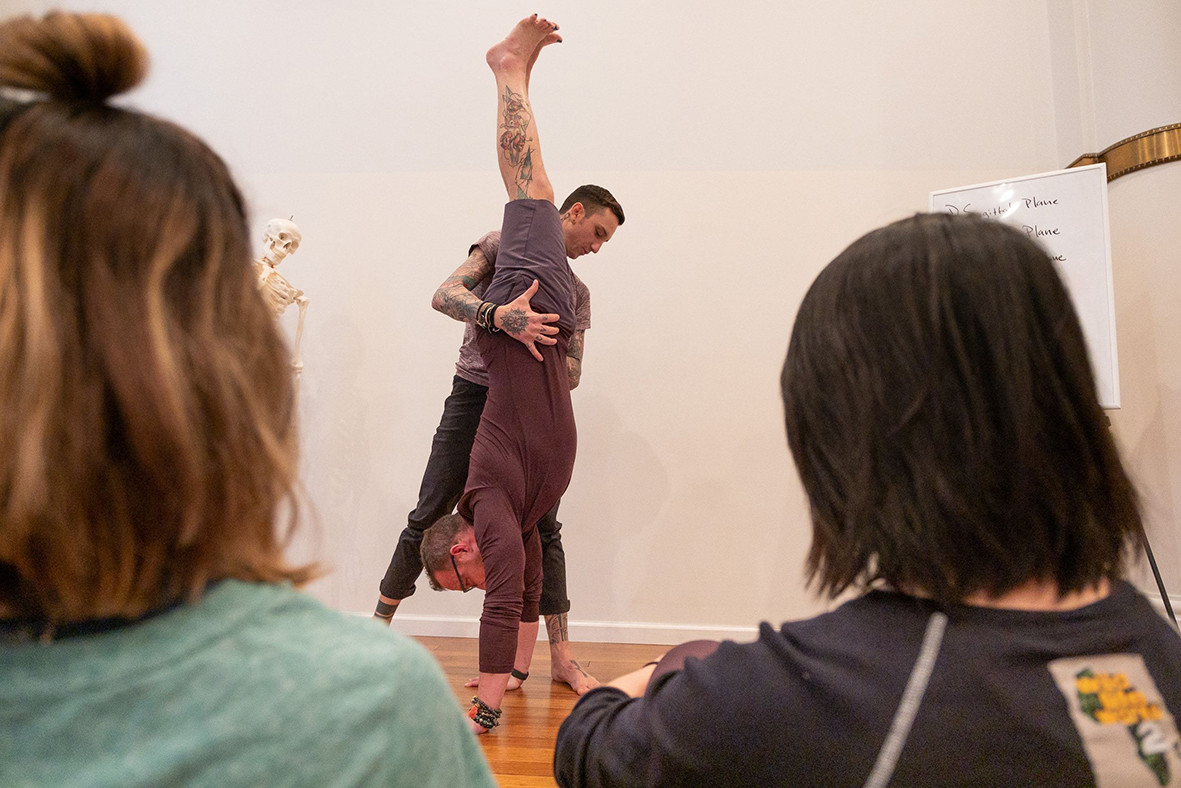 300-HOUR TRAINING
San Francisco
UNLOCK AND UNLEASH YOUR YOGA TEACHING POTENTIAL.
This 300-RYT Yoga Teacher Training in San Francisco is led by Danni Pomplun with faculty including Noah Mazé and Rocky Heron.
Our 300-RYT yoga teacher training boasts the highest caliber of yoga education. Geared toward existing yoga teachers who are ready to increase efficacy and potency, we provide you with tools that dramatically improve your knowledge, clarity, and focus. Expect to enhance your existing skills, and put them to more productive use; as well as dive into new territory. We have designed curriculum that yields graduates who are able to deepen their current repertoire, and expand on it. Our aim is to see your strengths, meet you where you are, and support your unique direction and growth.
We do not produce cookie-cutter yoga instructors. We challenge and educate you to better know yourself as a teacher and grow your capacity from your ability to make sound decisions based on your needs, as well as the needs of your students. This training will challenge you to investigate the why of how you teach, and ask questions that may not have occurred to you to consider, so that you can ultimately deliver your own lessons and curriculum with clarity and confidence.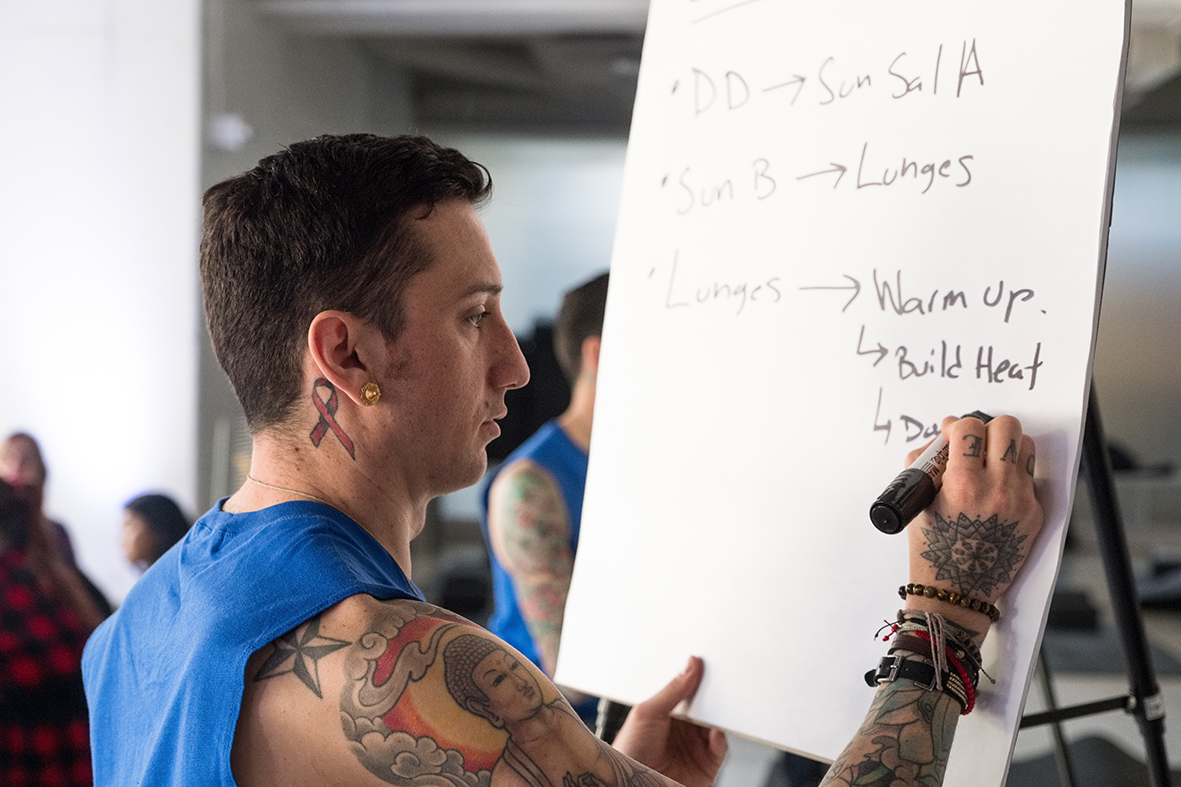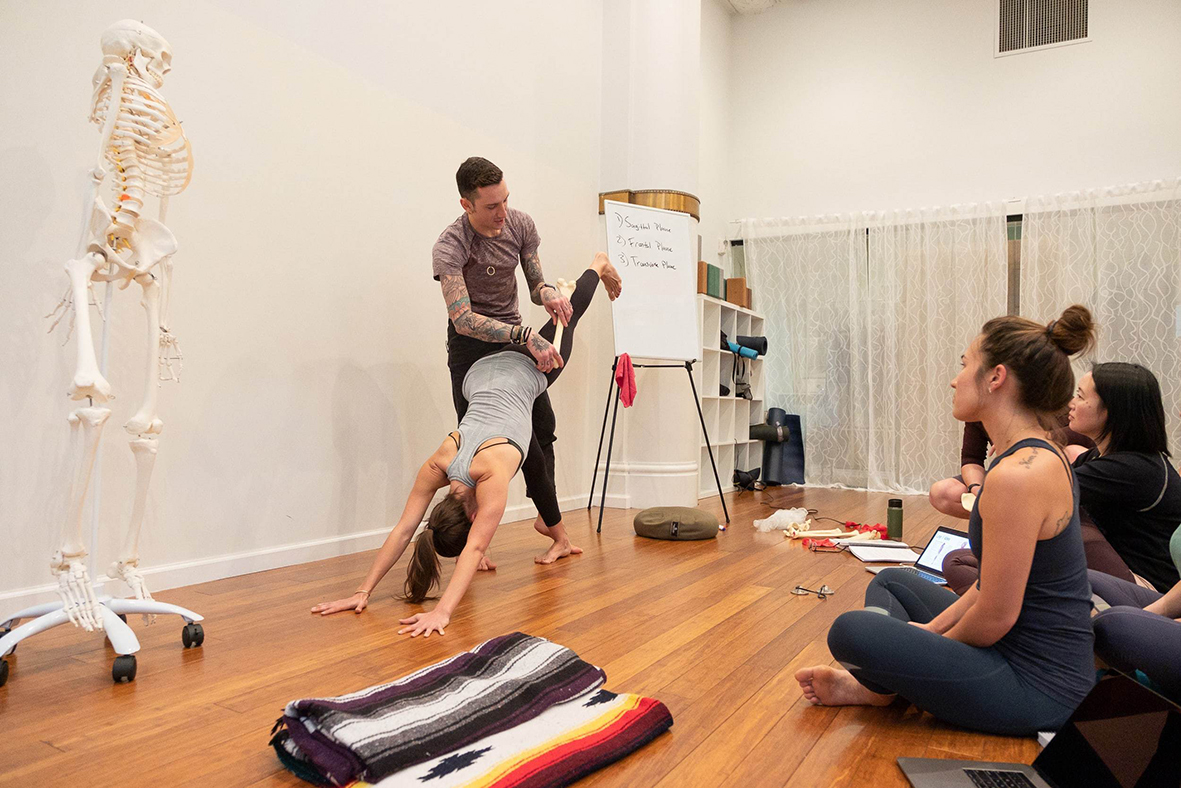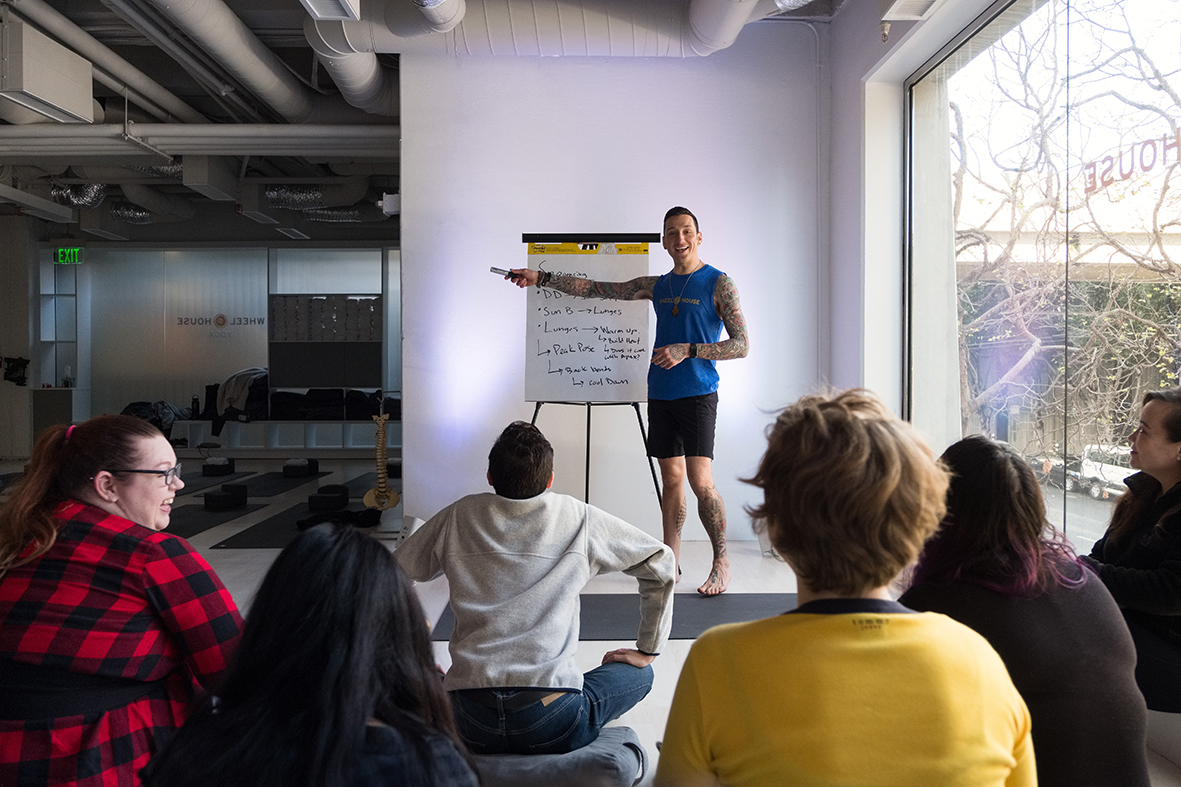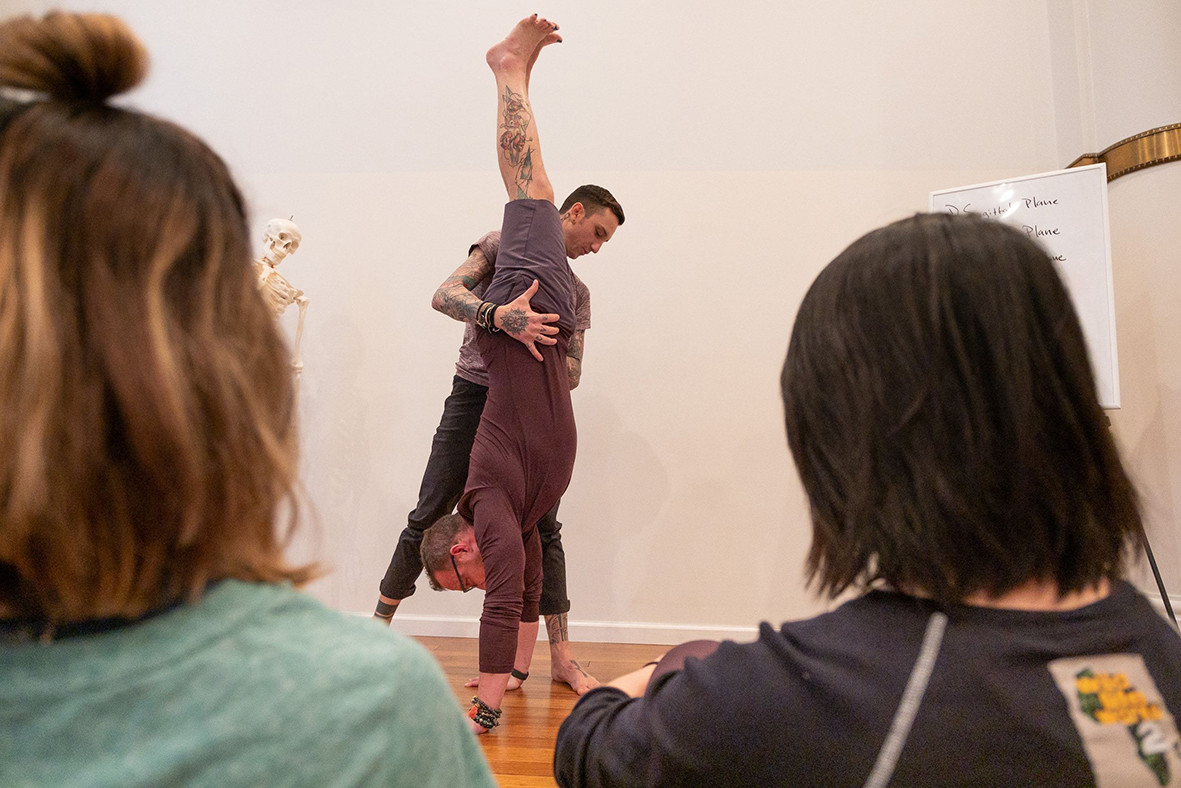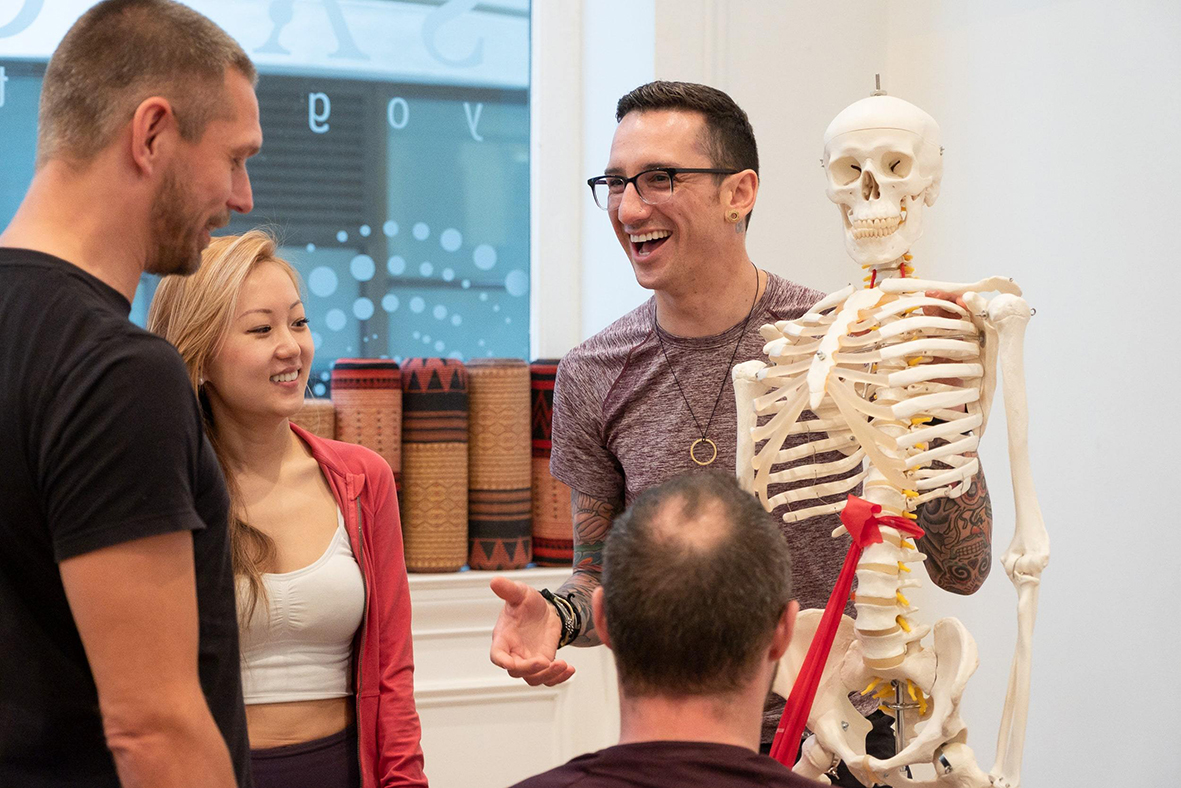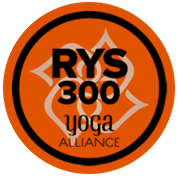 I took Danni's training to better understand yoga and teach it well. His training was my second 200-hour training, and I'm so glad that I did it. My first training taught me how to get in front of a room, but his training helped me to effectively sequence a class, read a room full of students, and solidify my desire to teach and share my love of yoga to others. This training helped me set a framework to be a successful teacher in San Francisco.
Move to the next level as both a teacher and student of yoga with my 500-hour Yoga Alliance-accredited program. This program is open to those who have their RYT 200 and will be eligible for a RYT 500 designation upon completing all five modules. I've broken down my program into five modules. Can't take them all at once? No problem–take them one by one until all five have been completed. Each module is a week long and the curriculum is as follows:
MODULE #1
Welcome to advanced teacher training | Getting to know you as a person & teacher.
In this module, we will lay the groundwork for progressive teaching, starting from where you are at. This module's focus will center around pose improvements, demonstration, and observation. We will encourage you to think about yourself holistically, and what you currently offer to your students as a teacher.
MODULE #2
Applied anatomy | The wonder of your body
Continuing on with progressive teaching, we will dive deeper within the body to further solidify your understanding of biomechanics within postures.  From major muscle groups to skeletal regions, we will examine how the body functions to allow the body to enter and sustain various asanas, as well as common injuries and modifications. We will focus on creating and teaching anatomical body region classes, with best practices for demonstration within class.
MODULE #3
The art of sequencing | Sequencing for alignment classes & philosophy
Sequencing can be challenging. Sequencing with proper alignment and to a theme can be even more challenging. In this module, we will examine how to properly teach to alignment of postures, and how to best set up your class sequence geared towards a peak posture or a philosophical idea.
MODULE #4
Vinyasa krama | Teaching vinyasa
What is vinyasa…really? With many broad definitions out there, we will look at modern vinyasa in its current form today and identify elements of vinyasa together to better understand this style. Progressions and regressions of asanas will be evaluated to accommodate mixed-level classes.
MODULE #5
Train the trainer | Putting it all together and maximizing your toolbox
The culmination of this course will build your current toolbox that you carry around as a teacher. There are many that we may possess, but either do not utilize them, underutilize them, or do know how to utilize. This module will focus on how to maximize tools like teaching skills, understanding your class as a whole, and how to communicate effectively.
Danni's Method
I make everything approachable and digestible. Whether it be teaching an advanced asana or breaking down a sutra, I present all of the curriculum in a way that will speak to you, so that you can take it and translate it in your own way that makes sense to you. Most of all, I want you to have fun–so take what works and leave the rest.
Daily Offerings
CERTIFICATION
Completion of the course in its entirety will make you eligible for the RYT-500 designation with Yoga Alliance (if you have completed a 200 hour accredited program). You must have met all course requirements, complete any make-up work, and be present for all 5 modules. It is not expected that modules be done in order, however all 5 modules must be completed to be eligible for certification.
Each morning we meet, class will begin with morning meditation and asana practice. To follow, we will convene for a group assessment and participate in peer teaching with feedback. To follow, the module's focus will be presented through lecture or practicum.
Payment Plan
TUITION & REGISTRATION
Per module
A la carte **
$1,050
**If you want to deepen your education but cannot register for the entire course, you may participate in individual modules.
We understand that unforeseen circumstances can occur. There is a non-refundable deposit required (see above). If we are able to fill your space we will gladly reimburse you, less any fees we cannot recover. However, if we cannot fill your space, no refunds can be given.
STAY CONNECTED WITH ME
Subscribe to my newsletter for updates and offerings to keep your practice fresh and uplifted.
As a thank you, I'll send you my FREE App with my favorite hip opening class!